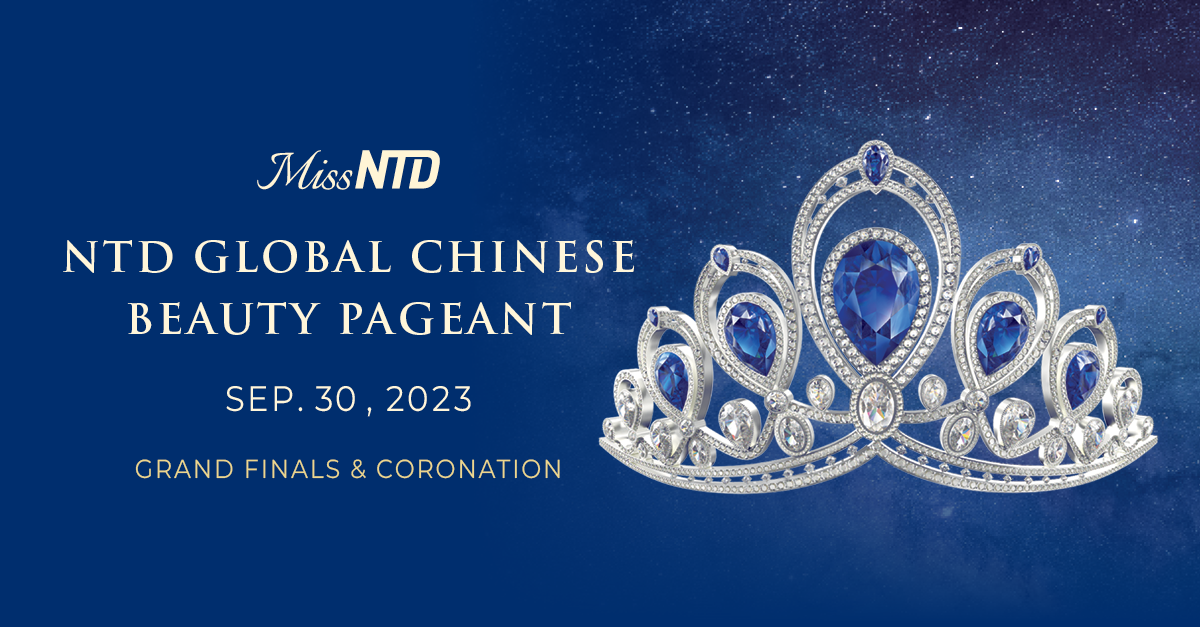 The grand final and coronation ceremony of the inaugural NTD Global Chinese Beauty Pageant will be held at the SUNY Purchase Performing Arts Center from Sept. 24 to 30.
After months of global auditions, over 30 candidates won the chance to compete in New York and present their interpretation of elegance and their understanding of the values of traditional Chinese culture, pageant manager Lucy Zhou announced on July 11.
In the grand final, the audience will have the opportunity to see the global debut of seven evening gowns in the traditional Chinese style, created by Shen Yun Dancer, Ms. Zhou said. The Shen Yun Dancer line is designed by D.F., the artistic director of Shen Yun Performing Arts and chief designer of all the company's costumes.
The first NTD Global Chinese Beauty Pageant marks the start of a new era in the beauty pageant industry, Ms. Zhou said. "It advocates pure truthfulness, pure goodness, and pure beauty that Chinese women should have," she said. "This pioneering competition provides a perfect platform to showcase elegance and gracefulness of traditional Chinese women and to promote traditional Chinese culture."
Tickets for the New York events are on sale now here. Or call 929-999-1168.